VIP Club Terms and Conditions
What are the VIP Club Terms and Conditions?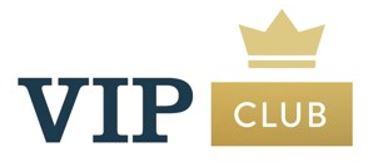 VIP CLUB TERMS AND CONDITIONS
The VIP Club Membership program is being discontinued. Any current member will continue to receive VIP Club member benefits until the expiration date of their annual membership.
Thank you for joining the VIP Club. These are the terms and conditions ("Terms") for the VIP Club. These Terms are between you and Mason Companies, Inc. and its affiliates, subsidiaries, and brands, including without limitation, ShoeMall®, Stoneberry®, Masseys®, Mason Easy-Pay®, K. Jordan®, Maryland Square®, Figi's® Gallery, Auditions®, Fifth & GlamTM, Wissota Trader®, and B.A. Mason® ("Mason" or "Us"), and your use of the websites of Mason, including websites at the domain names adventuresincheese.com, auditionsshoes.com, bamason.com, birchland.com, birchlandmarket.com, figis.com, figisgallery.com, figis.jobs, figisoutletstore.com, figiswholesaleinc.com, gourmetmarket.com, kjordan.com, marylandsquare.com, masoncompanies.com, masoneasypay.com, masseys.com, qualityfootwear.com, shoemall.com, stoneberry.com, theshoediaries.com, theshoediaries.net, theshoediaries.org, fifthandglam.stoneberry.com, and wissotatrader.com, but the VIP Club may not be available for customers of certain affiliates, subsidiaries and brands, or through certain websites. The VIP Club membership are also governed by the terms of use agreement, privacy policy, credit terms, return policy, shipping policy, and as all other applicable terms on the applicable website or referenced in catalogs or other materials provided by Mason ("Primary Agreements"), all of which (as changed over time) are incorporated into these Terms. By registering for, joining or using the VIP Club membership, you hereby consent to enter into an electronic agreement and for Mason to send to you electronic communications about your VIP Club membership, as further set forth below, and you hereby agree to these Terms and the Mason's other policies.
Membership Cancellation
You may cancel your VIP Club membership any time by visiting your account and adjusting your membership settings or by notifying us at the contact information provided below. If you cancel your membership, Mason will refund your full membership fee upon request only if you and your account did not make any eligible purchases or take advantage of VIP Club benefits since your latest VIP Club membership charge. VIP Club memberships redeemed through a VIP Club gift code or promotional code are not refundable.
VIP Club Membership Benefits
The VIP Club membership is a paid membership program that, subject to these Terms and applicable law, provides members of the VIP Club membership with the following benefits:
Thirty (30) day free trial
Free standard shipping on qualified orders
Exclusive promotions
Member-only sales
Sneak peaks
For membership benefits to apply, the member account must be active and available at the time of purchase. Members will NOT be reimbursed retroactively for purchases made without an active and available membership at the time of purchase.
Shipping Benefits and Eligible Purchases
VIP Club shipping benefits depend upon inventory availability, order deadlines, and in some cases the shipping address. These benefits are limited to certain products sold by Mason (or third-party sellers participating in the VIP Club) and to certain products on third-party websites that offer the VIP Club shipping benefits. Products eligible for the VIP Club will be designated as such on their product pages. Some special product, order, handling fees, and/or taxes may still apply to eligible purchases. If only some items in your order are eligible for VIP Club, you will pay applicable shipping charges for the ineligible items. Changing or combining orders, or changing your shipping address, speed, or preferences might affect VIP Club eligibility.
Mason may exclude products with special shipping characteristics in its sole discretion. The shipping information on Mason's websites provide information about eligible items, shipping cost, shipping speed, and shipping destinations.
Consent to Electronic Communications
By registering, joining or using the VIP Club membership, you are consenting for Mason to send to you electronic communications about the VIP Club membership and your membership. Electronic communications may be reviewed by any party, including us, with access to your membership, the email account you have provided to us for delivering these communications, or the hardware or software you use to view your membership information or your email account. You acknowledge that by clicking on the "Join Now," "Sign In to Join," "Continue," or a similar button provided in connection with these Terms, you are indicating your intent to sign up for electronic communications, and that such action shall constitute your signature. Unless you expressly opt-out, by joining the VIP Club membership, you, to the extent permitted by applicable law, automatically subscribe to Mason's marketing and e-mail exclusives and will receive, and agree to receive, promotional mail and emails from Mason. Unsubscribing from Mason's marketing or email exclusives will not discontinue your VIP Club membership. If you do not wish to receive future marketing or email exclusives, you can request that they be discontinued by updating your settings in "My Account." Mason will seek to implement your request within a reasonable time period.
Mason may continue to send you email and other communications related to VIP Club membership and your membership without regard to your preferences or requests related to future email marketing.
Other Limitations
Mason reserves the right to accept or refuse membership in its sole discretion.
You must be a resident of the United States of America and at least eighteen (18) years of age or older, depending on the age of majority in the place of your residence, to register for, join or use the VIP Club membership.
You may not transfer or assign your VIP Club membership or any VIP Club benefits, including promotion codes for VIP Club memberships or benefits, except as allowed in these terms.
VIP Club members are not permitted to purchase products for the purpose of resale, rental, or to ship to their customers or potential customers using VIP Club benefits.
Some VIP Club benefits may require certain purchase thresholds, have quantity or shipping address limitations, or require members to meet specified criteria in order to access them.
From time to time, Mason may choose in its sole discretion to add or remove VIP Club membership benefits.
Your membership is personal to you and may not be shared, including with other members of your household.
Fees and Renewal
The membership fee for the VIP Club is $69.99 per year. The membership fee may be changed from time to time. From time to time, Mason may offer different membership terms, and the fees for such membership may vary. The VIP Club membership fee is non-refundable except as expressly set forth in these Terms. Taxes may apply on either or both of the membership fee and the reduced shipping charges for the VIP Club.
Automatic renewal membership fees will be billed annually and automatically to the credit card you provided when you enrolled in membership or the form of payment Mason currently has on file for you such as Mason credit plan customers, in the amount of the then current membership fee, approximately one month prior to your membership expiration date.
If all eligible payment methods Mason has on file for you are declined for payment of your membership fee, you must provide us a new eligible payment method promptly or your membership will be canceled. If you provide us with a new eligible payment method and are successfully charged, your new membership period will be based on the original renewal date and not the date of the successful charge.
UNLESS YOU NOTIFY US BEFORE A CHARGE THAT YOU WANT TO CANCEL OR DO NOT WANT TO AUTO RENEW, YOU UNDERSTAND YOUR VIP CLUB MEMBERSHIP WILL AUTOMATICALLY CONTINUE AND YOU AUTHORIZE US (WITHOUT NOTICE TO YOU, UNLESS REQUIRED BY APPLICABLE LAW) TO COLLECT THE THEN-APPLICABLE MEMBERSHIP FEE AND ANY TAXES, USING ANY ELIGIBLE PAYMENT METHOD MASON HAS ON RECORD FOR YOU.
If you didn't intend to continue your membership from a free trial to a paid membership, you can cancel your VIP Club membership at:
Except as expressly set forth in these Terms or otherwise required by applicable law, paid membership Fees are non-refundable. If you decide to cancel your membership, your membership will automatically expire at the end of your then-current membership term.
Promotional Trial Memberships
Mason sometimes offers certain customers various trial or other promotional memberships, which are subject to these Terms except as otherwise stated in the promotional offers. Trial members may at any time (through your account) choose not to continue to paid membership at the end of the trial period. If you do not cancel prior to the end of the trial or free period, you will be automatically enrolled and charged the yearly membership fee.
Agreement Changes
Mason may, in its sole and absolute discretion, change any provision of these Terms, including, without limitation, VIP Club membership benefits, exclusions and fees, the Primary Agreements, or any aspect of VIP Club membership, without notice to you at any time and without liability. Mason may notify you of such changes by any reasonable means, including by posting revised Terms on this page or on Mason's websites offering the VIP Club membership. Any change to these Terms shall take effect immediately, unless otherwise provided by Mason or otherwise required or prohibited by law. You may view the current version of the Terms at any time at any Mason website. If any change to these terms is found invalid, void, or for any reason unenforceable, that change is severable and does not affect the validity and enforceability of any remaining changes or conditions. YOUR CONTINUED MEMBERSHIP AFTER MASON CHANGES THESE TERMS CONSTITUTES YOUR ACCEPTANCE OF THE CHANGES. IF YOU DO NOT AGREE TO ANY CHANGES, YOU MUST CANCEL YOUR MEMBERSHIP.
Termination by Us
Mason may terminate your VIP Club membership in its sole discretion without notice. If Mason does so, it will give you a prorated refund based on the number of full months remaining in your membership. However, Mason will not give any refund for termination related to conduct that it determines, in its discretion, violates these Terms or any applicable law, involves fraud or misuse of the VIP Club membership, or is harmful to its interests or another user. Mason's failure to insist upon or enforce your strict compliance with these Terms will not constitute a waiver of any of Mason's rights.
Limitation of Liability
IN ADDITION TO OTHER LIMITATIONS AND EXCLUSIONS IN MASON'S PRIMARY AGREEMENTS, MASON'S TOTAL LIABILITY, WHETHER IN CONTRACT, WARRANTY, TORT (INCLUDING NEGLIGENCE) OR OTHERWISE, WILL NOT EXCEED THE LAST MEMBERSHIP FEE YOU PAID. THIS LIMITATION OF LIABILITY WILL APPLY TO THE FULLEST EXTENT PERMITTED BY LAW AND WILL SURVIVE CANCELLATION OR TERMINATION OF YOUR VIP CLUB MEMBERSHIP.
TO THE FULLEST EXTENT PERMITTED UNDER APPLICABLE LAW: (A) USE OF THE VIP CLUB MEMBERSHIP AND ANY OF ITS ASSOCIATED BENEFITS IS AT YOUR SOLE RISK; (B) THE VIP CLUB MEMBERSHIP AND ITS BENEFITS ARE PROVIDED ON AN "AS IS" AND "AS AVAILABLE" BASIS; (C) MASON AND ALL OF ITS AFFILIATES, DIRECTORS, OFFICERS AND AGENTS (COLLECTIVELY, "VIP CLUB MEMBERSHIP PROVIDERS") EXPRESSLY DISCLAIM ALL WARRANTIES OF ANY KIND, WHETHER EXPRESS OR IMPLIED, INCLUDING, BUT NOT LIMITED TO, THE IMPLIED WARRANTIES OF MERCHANTABILITY, FITNESS FOR A PARTICULAR PURPOSE AND NON-INFRINGEMENT; AND (D) VIP CLUB MEMBERSHIP PROVIDERS MAKE NO WARRANTY THAT: (I) THE VIP CLUB MEMBERSHIP WILL MEET YOUR REQUIREMENTS; (II) THE VIP CLUB MEMBERSHIP WILL BE UNINTERRUPTED, TIMELY, SECURE, OR ERROR-FREE; OR (III) THE QUALITY OF ANY PRODUCTS, SERVICES, INFORMATION OR OTHER MATERIAL PURCHASED OR OBTAINED BY YOU IN CONNECTION WITH YOUR USE OF THE VIP CLUB MEMBERSHIP WILL MEET YOUR EXPECTATIONS.
TO THE FULLEST EXTENT PERMITTED UNDER APPLICABLE LAW; VIP CLUB MEMBERSHIP PROVIDERS WILL NOT BE LIABLE FOR ANY INDIRECT DAMAGES OF ANY KIND ARISING OUT OF OR IN CONNECTION WITH YOUR APPLICATION FOR MEMBERSHIP IN, YOUR PARTICIPATION IN, YOUR MEMBERSHIP IN OR THE TERMINATION OF YOUR MEMBERSHIP IN, THE VIP CLUB; AND THE FOREGOING IS A COMPREHENSIVE LIMITATION OF LIABILITY THAT APPLIES TO ALL DAMAGES OF ANY KIND, INCLUDING BUT NOT LIMITED TO, INDIRECT, INCIDENTAL, PUNITIVE OR CONSEQUENTIAL DAMAGES, LOSS, MISAPPROPRIATION OR THEFT OF DATA, GOODWILL, INCOME OR PROFIT, LOSS OF OR DAMAGE TO PROPERTY OF ANY KIND, ANY OTHER INTANGIBLE LOSSES AND CLAIMS OF THIRD PARTIES RESULTING FROM: (I) THE USE OR THE INABILITY TO USE THE VIP CLUB MEMBERSHIP OR ANY BENEFITS THEREOF; (II) THE COST OF PROCUREMENT OF SUBSTITUTE GOODS AND SERVICES RESULTING FROM ANY GOODS, DATA, INFORMATION OR SERVICES PURCHASED OR OBTAINED, OR MESSAGES RECEIVED OR TRANSACTIONS ENTERED INTO IN CONNECTION WITH THE VIP CLUB MEMBERSHIP; (III) UNAUTHORIZED ACCESS TO OR ALTERATION OF YOUR VIP CLUB MEMBERSHIP DATA; OR (IV) ANY OTHER MATTER RELATING TO THE VIP CLUB MEMBERSHIP OR YOUR MEMBERSHIP.
TO THE FULLEST EXTENT PERMITTED UNDER APPLICABE LAW, BY AGREEING TO THESE TERMS, YOU WILLINGLY AGREE THAT YOU HAVE RELINQUISHED YOUR RIGHT TO SEEK DAMAGES FROM THE VIP CLUB MEMBERSHIP PROVIDERS AS SET FORTH HEREIN, AND THAT SUCH LIMITATION REFLECTS A REASONABLE ALLOCATION OF RISK.
SOME JURISDICTIONS (AND THE LAWS OF CERTAIN JURISDICTIONS), DO NOT ALLOW THE EXCLUSION OF CERTAIN WARRANTIES OR THE LIMITATION OR EXCLUSION OF LIABILITY FOR INCIDENTAL, CONSEQUENTIAL OR OTHER DAMAGES; ACCORDINGLY, SOME OF THE ABOVE LIMITATIONS AND EXCLUSIONS MAY NOT APPLY TO YOU.
Disputes
These Terms shall be governed by the laws of the state of Wisconsin without regard to Wisconsin's conflict of laws rules.
Any dispute or claim relating in any way to these Terms or your use of the VIP Club, or to any products or services sold or distributed by Mason will be resolved by binding arbitration, rather than in court, except that you may assert claims in small claims court if your claims qualify. The Federal Arbitration Act and federal arbitration law apply to this agreement.
There is no judge or jury in arbitration, and court review of an arbitration award is limited. However, an arbitrator can award on an individual basis the same damages and relief as a court (including injunctive and declaratory relief or statutory damages), and must follow these Terms as a court would.
To begin an arbitration proceeding, you must send a letter requesting arbitration and describing your claim to Mason Companies, Inc., Attn: Legal Department, 1251 1st Avenue, Chippewa Falls, WI 54729. The arbitration will be conducted by JAMS pursuant to its Streamlined Arbitration Rules and Procedures. JAMS' rules are available at www.jamsadr.com. Payment of all filing, administration and arbitrator fees will be governed by the AAA's rules. Mason will reimburse those fees for claims totaling less than $10,000 unless the arbitrator determines the claims are frivolous. Likewise, Mason will not seek attorneys' fees and costs in arbitration unless the arbitrator determines the claims are frivolous. You may choose to have the arbitration conducted by telephone, based on written submissions, or in person in the county where you live or at another mutually agreed location.
We each agree that any dispute resolution proceedings will be conducted only on an individual basis and not in a class, consolidated or representative action. If for any reason a claim proceeds in court rather than in arbitration, we each waive any right to a jury trial. We also both agree that you or we may bring suit in court to enjoin infringement or other misuse of intellectual property rights.